The use of Direct Messages on Twitter is really a big problem. You can not see your old messages and you can not delete your messages in bulk. But with an app called DMCleaner you can now do that.
First of all you are logging into DM Cleaner with your Twitter account. Then DM Cleaner offers you 6 different options. Respectively;
Delete all DMs
Delete all Sent DMs
Delete all REC Received DMs
Delete DMs from Blocked users only
Delete DMs that come only from certain users
Only delete posts after a certain date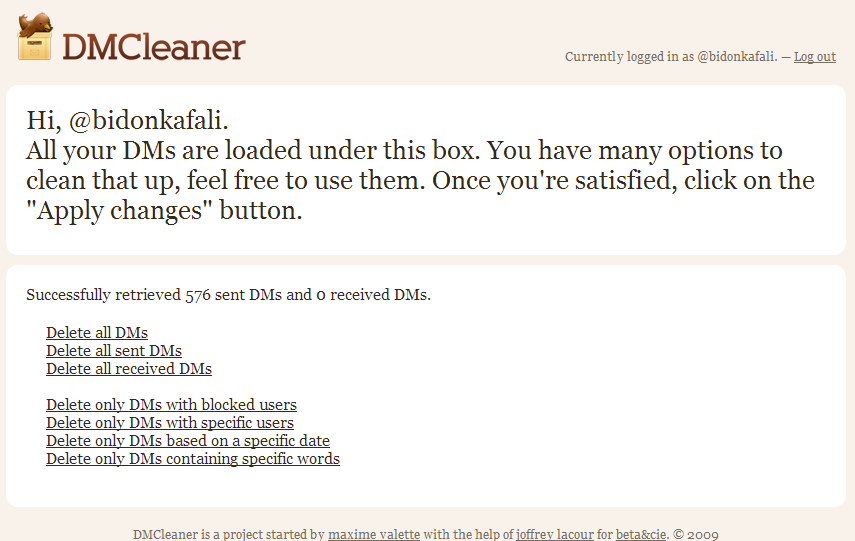 First, let's try deleting the next DMs from a certain date;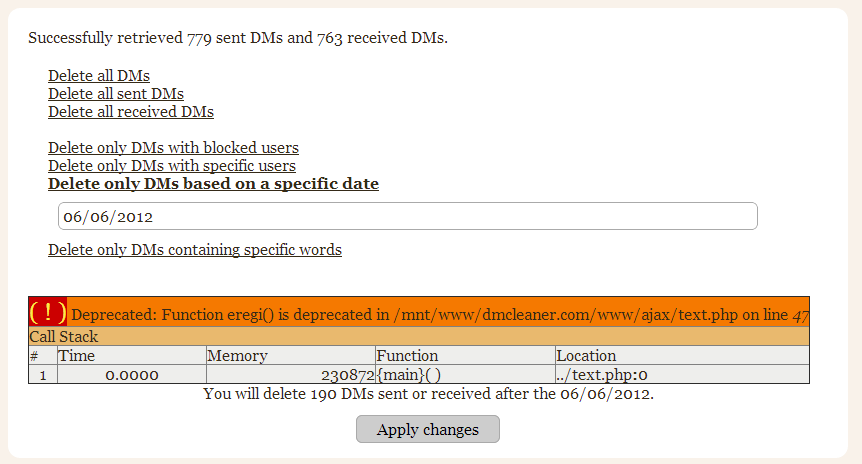 After you specify the month / day / year date in the drop-down menu, DMCleaner asks you how many DMs to delete. If you are wondering about your old DMs, I suggest you delete them in pieces. The program was cleaned in as little as 1 minute after 190 minutes.

Simply type in the name of the person to delete the DMs from a single user.
If the system crashes, replace the page.
Also check the box next to Settings / E-Mail Notifications / Me a direct message to see your old DMs. You can always see your old messages in your mailbox.
As an alternative to DMCleaner;
You can use. At the same time you can also perform batch tweet deletion with TweetEraser.
your brand Social Media Consulting Would you like to be able to call with a wider audience?