In-house social media procedures have become indispensable. Your employees actually represent you in the social media. Everything they write directly represents you and your brand. For this reason, what your employees write on social media and what they do is directly related to you. These personality rights are not welcomed by advocates, but unfortunately it is the truth. What can we do to ensure that our employees are not harming our company in social media?
Social media procedures are the norms that all employees must comply with. I share with you a study that you can take advantage of in this area.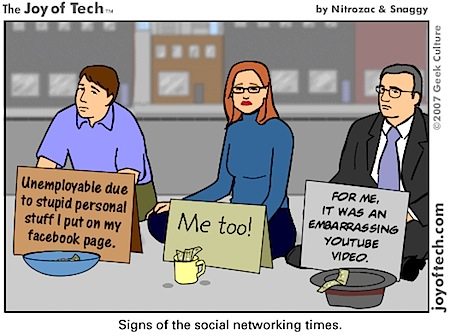 XXX Social Media Guide
Social media; It changes the way we work by offering a whole new model for communicating with academics, schoolmates, graduates, other universities and the whole world. We believe that this new communication and interaction model will help you build stronger and more successful business relationships, and we believe that our university will create a more transparent, closer to people and self-sustaining and improving perception. We also think that social media is a way of getting involved in national and global communication about the things we do in XXX and the issues we care about.
On this page XXX's official rules on social media are included. These guidelines are designed for XXX employees or subcontractors who create or contribute content to web sites in itu.edu.tr and / or other sites, wikis, social networks, virtual worlds, or any other social media. As the social networking tools evolve, it is recommended that you check the guide at regular intervals to follow current guidelines as the principles in the guide will change.
It is not an opportunity to participate in social information processing on behalf of XXX, so please fulfill your actions with due diligence and respect. We have compiled the following rules for you to use when you use any social media channels. Please read these rules carefully and apply them appropriately.
1. Alerts
Your honesty - or liar - is soon noticed in the social media circles. Please represent XXX in an ethical and honest manner.
• Be clear: Use your real name, clearly indicate your work in XXX and your job.
• Be sincere: If you have an interest in a topic you are discussing, be the first to do so and explain clearly what is going on.
• Be yourself: specify your area of ​​expertise; Write your notifications. If you are posting a shipment outside of XXX, please use a disclaimer similar to the following: "I publish on this site, it belongs to the person and may not represent XXX's location, strategies and opinions."
2. Protection
Please note that transparently disclosed statements do not violate XXX's trustworthiness, legal trade-offs or your own privacy. Remember, when you are online, you are on record. Everything published on the Internet can be seen and searched by anyone. You are solely responsible for your ownership.
• Do not disclose secrets: Never publicly disclose any information or confidential information that XXX classifies as private. If you are unsure about this, consult the XXX PR or Corporate Communications. Disclosure of the following matters is prohibited: lawsuits, unpublished financial data and product information not submitted to the market, research reports. In addition, please be respectful of the marks, trademarks, copyrights, fair use and trade secrets. If you are unsure, do not publish and wait.
• Do not eat riffs (or XXX): protect your kindness. All statements you post must be accurate and contain no misleading information; and all your claims must be proven and approved. XXX or academicians, research reports, and thesis dissemination in the non-institutional setting, permission must be obtained by communicating with the owners of the concerned worker.
• Do not share extreme: Remember that once you click on the "share" button, you will not be able to return it again. Being reasonable will make your content more attractive and more interesting in terms of targeting.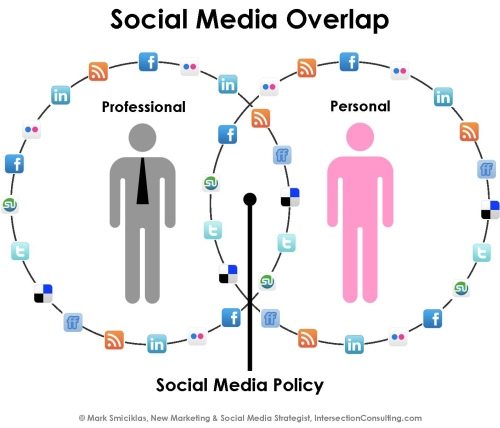 3. Be Sense
There is a real dimension to the situation, and in online social networks, the boundaries between public and private, personal and professional become unclear. By promoting yourself as a XXX employee, you are creating an environment of your expertise and XXX. Make us all proud.
• Add value: Choose from the millions of words you can use that are useful and encourage people to think. Do not forget that this is a conversation and make it real. Create a community by publishing content that invites you to respond, and keep that community interesting. You can also expand the scope of your communication by submitting to other people who write content in the same topic and allowing your content to be shared.
• Protect your coolness: There can be a gentle line between healthy debate and provocative response. Try to set a framework that will invite your writings to different perspectives without provoking others. You do not have to respond to any criticism or criticism. So be careful and thoughtful.
• Is there a problem? If you make a mistake, accept the mistake. Be honest and make up for your mistake quickly. If you are posting your posts on a blog, you can change the posted post - remember that you do not change it.
Moderation
Moderation is the process of reviewing and approving a content before it is published on the site. (This app applies to any social media content on XXX.com, whether on another site, XXX) XXX does not support content that is published on third-party websites and is called user-generated content, it does not accept any responsibility for the content. This rule applies to text entry and uploaded files (video, images, sound, executable files, documents). XXX definitely encourages users to join, but waits for some rules to be met to make social media a safe place for everyone.
• Pre-moderation: Although a site user wants to sign up before posting, the username and email address are not enough to verify the person. For this reason, we require that all content generated by users is moderated to provide the lowest risk / highest security. The designated moderator will scan all the submissions and verify that they conform to the principles of XXX.
• Community moderation (reactive moderation): Group moderation applied by regular users in established, healthy communities can work very well. In some cases, this moderation is allowed to be used instead of pre-moderation. You need to apply and get approval for this.
• "Home rules" Whether the content is pre-moderated or community moderated, follow these three principles: Good, Bad, but Not Ugly. Whether the content is positive, negative, if it concerns the subject, regardless of whether XXX is in favor or against it, we approve the content. However, if the content is ugly, aggressive, offensive or completely out of context, we reject the content.
XXX's Sponsorship, Choice or Incorporation and Editorial Principles on Social Media Sites
XXX is a proponent of transparency. We emphasize that our social media practitioners (SMUs) share their relationships, our work, our services and agreements with you, and report that their writing about XXX products is true and proven. If you are a social media practitioner with product support, encouragement, or otherwise in a XXX relationship, this guide is for you. Please contact your XXX sponsor for any questions or concerns regarding this guide.
XXX follows social media events related to our business, including the activities of sponsored, sponsored, or promoted SMUs. We will contact you to fix an unexplained relationship or an incorrect or deceptive statement or claim. As a sponsored SMP, we may terminate our relationship with you if we are found to have repeatedly and repeatedly misrepresenting the services XXX, XXX.
XXX Interaction Rules for Sponsored, Supported, or Promoted SMUs (Social Media Practitioners)
• Be transparent: Please clearly state your relationship with XXX, including all incentives and sponsorships. Ensure that this information is easily visible to the public and readers at each post.
• Be specific: Speak specifically about your own experiences rather than being in general judgments about XXX services.
• Be yourself: We encourage you to write your first mouth and concentrate on your area of ​​expertise in XXX technology.
• Be careful: Remember that you are responsible for what you are writing, and that you do not comply with this guide may jeopardize sponsorship or promotion of XXX. Please also follow the same terms for third-party sites that you join.
your brand Social Media Consulting Would you like to be able to call with a wider audience?