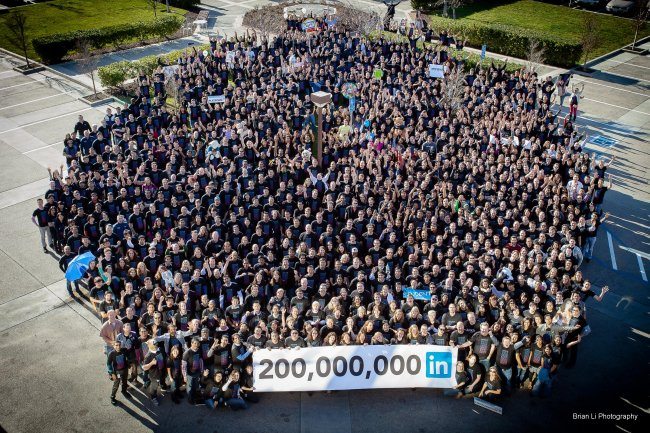 The last month Linkedin reached 200 million members. Linkedin prepared a special infographic to announce this success more effectively.
According to infographic information, Linkedin member numbers are distributed according to countries;
US: 174M 

India: 18M
Canada: 17M
UK: 11M
Brazil: 11M
Australia: 3M
At the same time, Professor Linkedin, who holds the number of views on the profile, announces that his profile will be displayed 526,000 times in 2012. During 2012, 5.7 billion searches were conducted via Linkedin. So Linkedin became a very active site.
Here is infographic;