Especially the ones we use to upload to the forums imageshackIn 2009, Yfrog completed the lack of sharing photos on Twitter. However, with Twitter opening the image upload option, the entrance to Yfrog was reduced. Now Yfrog has established a new social network.
Available on the web and with the iPhone app Yfrog Social in fact, a mix of Facebook, Google Plus and Linkedin. You can also share high-resolution photos using Imageshack's photo uploading technology.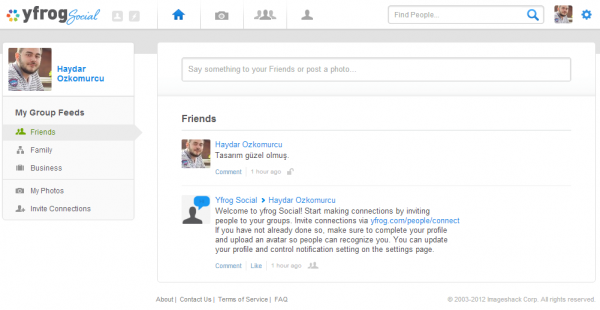 Yfrog Social has 3 different feeds. Family, Work and Friends. So you can make your shares private to people. Yfrog Social also attracts attention with its simple design.
your brand Social Media Consulting Would you like to be able to call with a wider audience?