Video's embed feature, which is often referred to as the quality of video sharing sites, shows the difference between sites that can be considered equivalent.
From here Among the widgets that can be reached are two types of videos that we do not see in Youtube or Dailymotion.
With this widget you can make more than one video slideshows and put them in your site with the colors that match the design of the site. So instead of adding dozens of different video footprints, you can publish all under one box. This way you can enjoy watching your videos without having to visit separate players.
With this widget, we can add multiple video previews to my site with preview options of 1 to 9 different sizes and sizes. Vimeo has once again demonstrated that it is both practical and useful with this feature.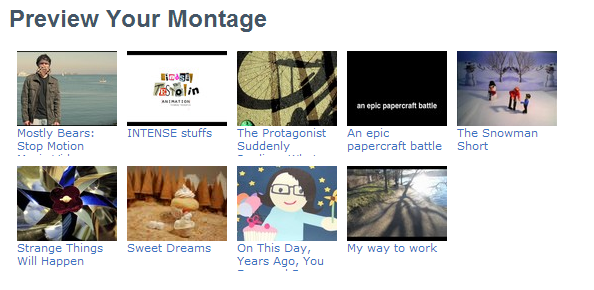 There are three types of badges in Vimeo. The first of these is usually used to attract followers to your profile. This accesses the profile page of the person who clicked on the rosette.

He's in the canals in Vimeo. In Vimeo you may be broadcasting videos in more than one category. When visitors arrive, they will enjoy accessing videos only about the area they are interested in seeing the videos in different categories. By creating Vimeo channels, you can combine and sort videos that you uploaded and others uploaded under a single channel. You can create as many channels as you wish and get special followers for your channel. The following widget is usually used for channels.
Groups allow multiple users to share videos on a single category. For example, the following widget is a group of group animators. One of the addresses where you can find the best quality animations on the internet. In specific categories like this, this widget is usually used for groups.