UX (User Experience), which is the answer to your question why your website does not work. It's actually not so difficult to understand if you need UX design. If you have a bounce rate of 80% on your site, or if you get funny numbers like 2 conversions a day on your site of 1000 people a day, you may be late to work on UX.
1- Full Page Images
neuromarketingwe can now better observe what people are paying attention to when they enter a website. Users who see the full page background image can stop and focus on the visual. Especially in full-page backgrounds happy people use can be much more effective than unmanned visuals. background CINEMAGRAPH the same way it focuses on a single place and adds vitality to the page.
2- Split Screens
"The more options you display to customers, the more confused they are."The screens split in two can get you confused and reach out to the users really looking for it. One of the best examples of this is Peugeot's global website can. In other words, you can reach the customer in a simpler way than to drown among dozens of categories in the content they are looking for.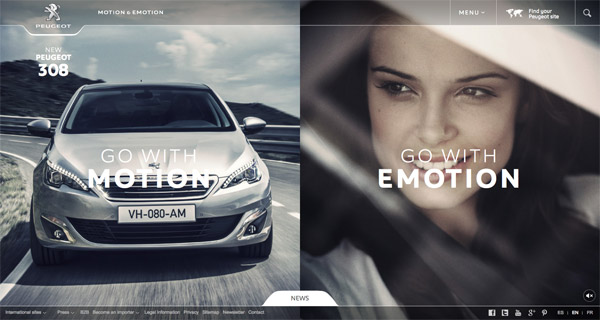 3- Monochromatic Colors
Monochromatic, that is, made with colors that consist of more than one tone of a single color, site designs are better targeting the users' perceptions. Since the user who comes to your website in the tabs is already in a confused state, he will focus on only one color and will be able to better perceive the message you will give. Especially CTA, which you will give to a monochrome site, will be able to come out more easily to others.
4- Priority Navigation
I think we all know that when there are too many CTA types, it is difficult for users to navigate to a CTA. Navigation will increase your click-through rates at least ten times if you highlight a single option in your menu.
5- Minimalist Lead Screen
If our goal is lead stacking, you can put only the lead collection form on a single screen without giving us different information without distracting the users. There is minimalism at the beginning of dozens of things to do for Landing Page optimization.
6- Video
One of the biggest problems users have on the internet sense of security. Winning the trust of users is a human sight. Reference videos, welcome videos and product demos come at the forefront of developments that will really rip you out of your competitors. By video alone, I mean really professional videos. Please remove Windows Movie Maker from your computer.
7- Fixed CTA
CTA is a call-to action, your sole destination on your website. Instead of hiding your CTA, you should make it as great as possible. CTA, you can not believe how the click-through rate increases when the user goes to whichever page he or she is always in a place he can see. Especially you should definitely try the furniture.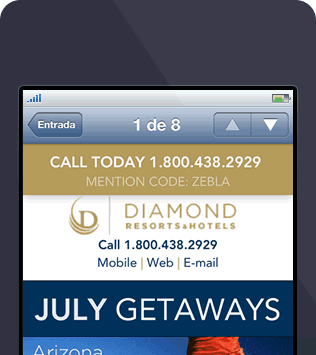 8- Pin Boxes
The box-box designs that look like Pinterest are very popular now. They make it easier to distinguish different content from each other, and they look and feel great in the mobile.
Online cironuzu Growth Hacking Consulting Would you like to optimize your conversions by incrementing with?