Twitter is the fastest growing social network in the world. Hundreds of brand accounts are opened every day on Twitter, and millions of accounts are being managed. How many users are interacting with brands on Twitter? How much is Twitter used? I have made a small compilation from all the statistics published about Twitter until today.
51% of active Twitter users follow at least one brand, company or service account on Twitter.
49% of users who use Twitter monthly follow a brand on Twitter.
Twitter users tend to follow 3 times more brands than Facebook users.
42% of Twitter users follow developments about the brands they follow from brands Twitter accounts.
37% of Twitter users are shopping for brands.
Twitter users tend to buy brands followed by 67%.
A brand close to 80% of users is following to follow exclusive content about that brand.
90% of users follow a brand to follow gifts and discounts.
70% of small businesses are members of Twitter.
There is an accurate ratio between the number of twos and the number of followers. The more you tweet, the more your followers become.
The brands that are members of Twitter are known more by users.
On average, users who click on links shared via Twitter visit 3 pages.
85% of Twitter users follow him more closely when they follow a small business.
Twenty-seven percent of Twitter users tend to buy the brand they see in Promoted Tweets.
63% of users are getting support from brands on Twitter.
Twitter users are frequently exchanging information about products and services.
#ThrowbackThursday hashtagi really puts a value on your business.
42% of users say they use Twitter to get to know brands and services more closely.
A brand close to 60% of users is following to get product support.
66% of users' branded tweets are sent to mobile.
Promoted Trends turns Twitter users into brand lawyers.
61% of Twitter users use it to connect and feedback with SMEs.
34% of Twitter users tend to buy when they see the ad on Twitter.
59% of Twitter users visit their B2B technology sites more than other Internet users.
On Twitter, only 19% of brands are tweeting on weekends.
Every 5 Twitter users is following one or more brands.
28% of users are looking for a discount on Twitter.
41% of users are looking for advice on a product.
Offline sales are up 29% when promoted tweets are used.
General Twitter Stats
Twitter is 7 years old.
There are over 500 million users.
The world's fastest growing social media network.
21% of Internet users are using Twitter every month.
The fastest growing age range on Twitter is 55-64.
Most Twitter users are in China.
Instead of tweeting 53% of users, they prefer to read.
Twitter has 288 million active users.
1/3 of the users are logging in every day.
1/3 of monthly users are between 25-34 years old.
3/10 of the users are between the ages of 13-24.
63% of American users are university graduates.
Twitter adopters early adopter.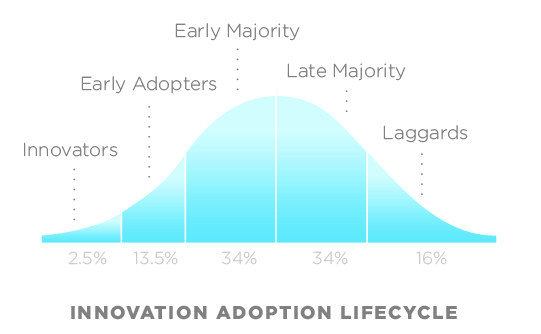 4/10 of American Twitter users have three or more computers.
Twitter users have 208 followers on average.
400 million tweets are sent per day.
Twitter users are also actively using other social networks.
An average Twitter user spends 107 minutes per month on Twitter.
One-third of Americans are tweeting on a daily basis.
Women tweet more than men.
Twitter users love Apple products more.
American users spend 4 hours a day on Twitter.
53% of Twitter users are women.
84.2% of users have indicated their locations in their profiles.
10.3% of users have activated the geo-location feature.
The most used word in Twitter biographies is "love".
87% of Americans know how to use Twitter.
Twitter grew 44% from June 2012 to March 2013.
More than 170 billion tweets have been sent to today.
Twitter is doing 210 billion searches a day.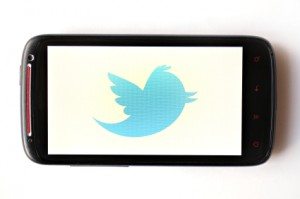 Mobile Usage Statistics
79% of mobile Twitter users are logging in to Twitter more than once in a day.
63% of Twitter users are mobile.
Two thirds of Twitter users are using other social networks as mobile.
127% of mobile users are using Twitter while they are out with their friends.
Twitter mobile users are logging in to Twitter twice when they wake up.
Mobile users use Twitter more than 3 times when shopping.
46% of mobile users send original tweets.
44% of mobile users click on links.
66% of mobile users are retweeting more.
76% of mobile users are using the button to add more to their favorites.