Twitter is looking to get features like rival Facebook and other networks like Google Plus. The last thing to notice is the visual preview feature of Twitter is now more like Instagram. With this change, the 140 character limit was lifted to some extent, and the days we were going to see a lot of visuals from the post came up.
Twitter now enables visualizations that are automatically visible on the desktop, on the Android or iOS, in the timeline, and in profiles.
This is a very nice development, but how can we use it? First of all it is worth mentioning that there is no specific dimension of the new visual preview part. However, in order to share images at the highest resolution, you should have a minimum working ratio of 480 × 960 pixels. As you increase the height, it will increase in gray areas as in the following image.
I prepared a visual so that it could be more memorable;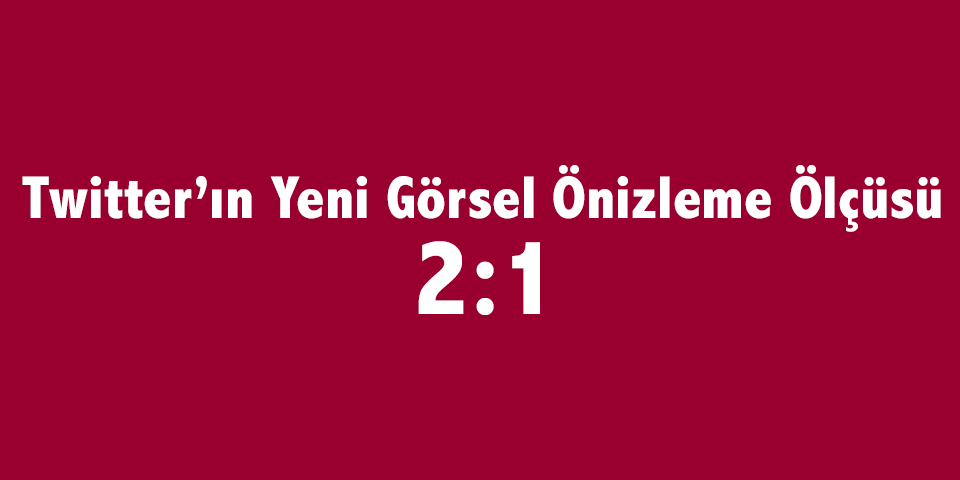 What if you are sick of this feature, threatening your cottage? Very simple. You can turn off previewing from Twitter settings.
With this new feature, you can also create different campaigns or content types. As you can see in the example, the 140 character limit is actually no longer available. However, you can put the boring and long participation conditions of your Twitter campaigns in gray areas and finish all the work in a single visual.
http://t.co/yea1gxuh7n pic.twitter.com/efgmb70phy

- Haydar Özkömürcü (@Hozkomurcu) October 30, 2013