Within the framework of Twitter localization policies, cities are developing special TTler applications day by day.
Turkey provinces in some cities, most Twitter users;
Istanbul 58%
Ankara% 13
Izmir 11%
Bursa, Adana, Trabzon and Samsun constitute an 18% share.
Twitter has added two new cities on Turkey's agenda is. Bursa and Adana. We are expecting the next TTler to come to Trabzon and Samsun.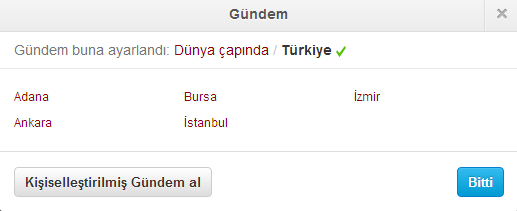 With this latest update, the number of cities that have their own TTs in Twitter has exceeded 200.