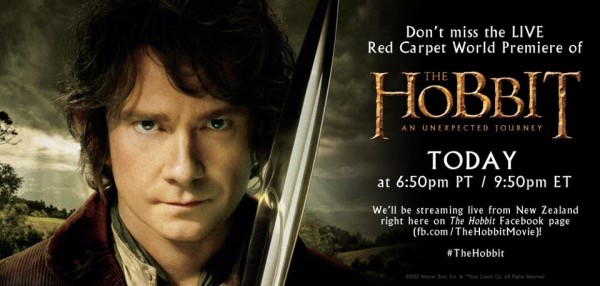 The premiere of The Hobbit movie will begin running waters with Turkey clock 04:00 will be broadcasted live via Facebook.

At the moment the publication page is open. Trailers can be traced in order.
You can also follow the live broadcast on our site. Also via Facebook from here You can watch.