Social mediaDo you ever think about women's situation? In which countries do women use social media more or do they prefer social media media? Let's look at it together.
Linkedin, Youtube and more compulsory purposes, such as the number of active men in the men and women appear to be equal. However, contrary to what is thought, the rate of the ladies who spend more time in friendship sites is higher. It is very hard to find ladies on sites like Geek, which are more geeky.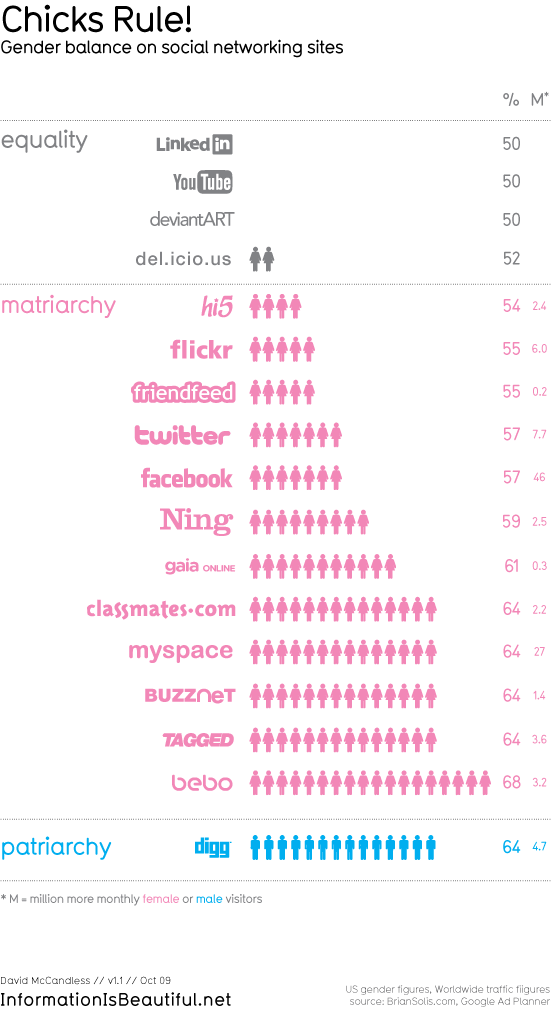 But we can not solve the activity of women in social media only by looking at this infography. Let's look at other infografiks.
Which social media do you prefer?
Myspace, Facebook and Tagged (Friend site) is at the top of the sites where most women are found. However, the number of ladies who are members of Hi5, which has the most active female users, is listed at the end with 39%. Youtube and Linkedin ratios complement each other in the previous infografik.
Young people are also using social media for women. Women use social media more for entertainment, food and health-beauty purposes. Technology is followed in the latest order.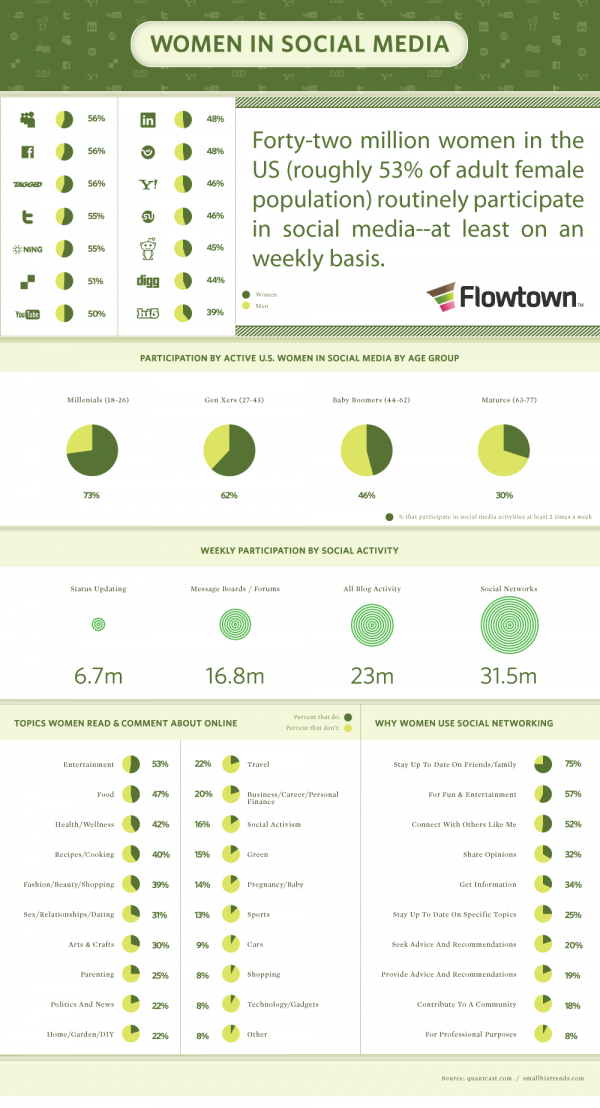 So how in the world from Turkey and the Middle East situation being so ladies with social media?
According to this survey conducted with women aged 25-34, the ratio of women and men in Lebanon is almost equal. The country with at least female users is Yemen. Again, the ratio of 26% in the same age range in Turkey. I think it's a big influence to get out of social media after getting married.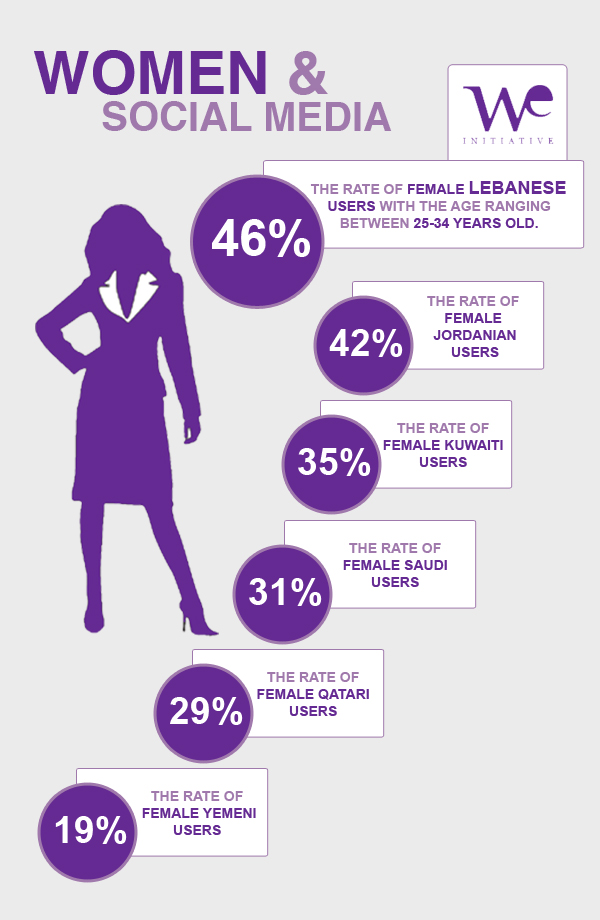 Social media specialists targeting ladies will need to review these infographics well. What do you think about these statistics? You can leave comments on the bottom.
your brand Social Media Consulting Would you like to be able to call with a wider audience?