How to Produce Effective Content for Social Media?
Social media management has a misleading aspect. Although the management seems to be quite easy, when you go down to the details, you are faced with the factors you have to pay attention to.
When it comes to social media, which is the first place that comes to mind, there is often a misconception that it is producing content for Facebook. While producing content for your brand on Facebook, the main goal is not to give your brand's message. Your main goal is to make money just as you do in every marketing channel. The social welfare tactics offered by us are to increase your brand's awareness. To increase your brand's reputation, not to share too much content, your content needs to reach too many people. How do large amounts of Facebook content show up? This is the lock account.
Not Everyone Likes Your Facebook Content
Anyone who likes your Facebook page does not show the content you share. The content you share only shows a mass between 2% and 10% of those who like your page. The basic operating principle of this algorithm is to consider 3 different criteria as basically in 200 different ethane densities. The date the content is published, how much interaction the content has received, and whether any content on the page has crossed that user before. That is, we call time, weight and affinity score. If your content is successful in these three terms, your Facebook content will be displayed for the majority of your visitors who like your page. If you are not successful, try as much as you want, and few people will see your content. Especially in the case of pages with a high number of pages, this is not the case at all. Though the page has two million favorites, only 20 people like the last post. The biggest problem with such a page is that it does not like the content of its page. If you do not like your content, you are invisible.
Making Your Content More Your Own Must Be Your Main Objective
When you are preparing your content, you should basically pay attention to delivering the content to many more people. You should think first of all whether your message in your content is not in harmony with the brand, but whether or not you will like it. This may sound absurd at first glance, but let's illustrate this way. I have a page that has 100 bin favorites. We have shared a boring content that completely reflects your brand's image, including your message. The number of people who can view this content is only 2000 people. If you have been working on it for hours, you will have only seen 2,000 images of the revisions you have made. It is not clear how much of these 2000 people actually saw. He's just gonna see it on his name. Is it worth the effort you did? I do not think it was.
What happens when you focus on interactivity rather than reflecting your brand's message? People start to like and share the content of your page, which is 100bins-like, and you reach a mass of 20-30 thousand people. Let's go back to the concept of affinity score at this point. The higher your affinity score is, your content will be shown to the different people and you will be able to reach even greater amounts. So if we want to show our brand's year-end campaign to too many people, we will get high interaction just before the campaign content, but we share content that is not very closely related to the brand. Skulls are rising, people from different masses are interacting with us. These interaction rates are hot and we're entering our campaign content, and our content can reach 10% where it will reach 2%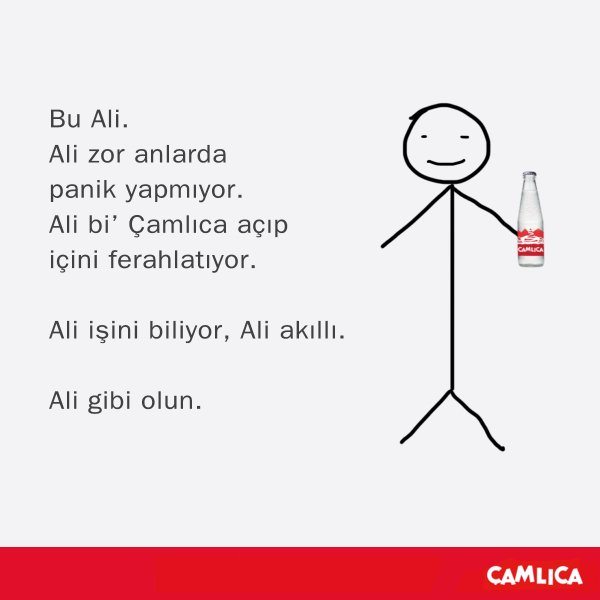 If you do not follow Trends closely, leave the keyboard Slowly and Gone
The agenda and trends need to be followed closely for effective content production. For example, if you are going to do questionnaire content, you need to take the survey answers as an expression, not a comment. This is something you can do by following the trends. Again, "Like Ali" was a trend for a while, used and forgotten. On the other hand, you must follow real-time content. Anything on the agenda can be used as content and you can get very nice turns. After all, what is important is how many people you reach. The more people you reach, the more your brand awareness will increase. Of course, I do not say that you would not want to see your brand side by side just for the sake of interaction. However, as much as possible to establish a bond with the mass.
your brand Social Media Consulting Would you like to be able to call with a wider audience?