We will look at Monitoring & Listening in the ninth part of this series where we reviewed the services provided by social media agencies.
Monitoring
Social CRM was the communication you entered with your customers. Monitoring involves analyzing and reporting the interaction that your customers enter directly with you. In this context, you will find the rapord that you will get from digital agencies;
In which circles were you talking about your brand or product?
How much has the mentioned rates changed according to the period that we passed?
Demographic characteristics (if possible) of users who speak your brand
Positive / Negative mention rates from your brand
The list can be increased on demand, but these are essential items. Except for statistics, it will be reported for you in individual messages. However, if you have a brand that gets 5-6 thousand refunds per day, the agency will be very useful at this point and will notify you of these messages by separating them one by one.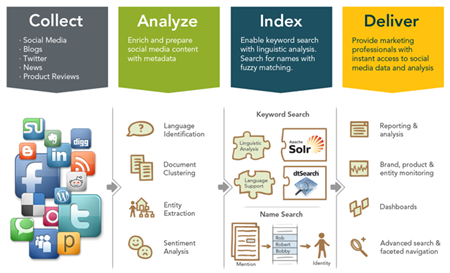 If you are working on account management with an agency, it is worthwhile to examine these reports carefully. If there is an ossified segment working in the advertising industry, these are usually the employees of the agency you work with. Just as in this example, monitoring is a must for anyone who can update their strategy by going from where and why they like it.
Listening
You can not always communicate directly with you about your brand or your product. Users may also mention you without giving your company's name. If your company has not given you the name, it does not mean you will not be hurt by a bad comment. The audience following the user usually understands which brand he is talking about. This is where experience and professionalism come into play. You can look at what your brand is talking about, but it is a task that an agency can do to track all conversations instantly and report to the CRM team when necessary.
The Listening service also allows you to follow your sector. What are competitive companies doing, why you are angry at your competitors, or why you can follow all of your competitors. Especially if your sector is constantly changing and developing, you should definitely get listening service.
Reports are not getting ready for nothing
Monitoring and Listening reports are prepared for the purpose of the firm. These are the reports that tell you how to improve your product, solve customer troubles, or change your online image. The more you examine carefully and return, the happier it will be, Agent Sta.
In the next part of our series we examined the services provided by social media agencies SEO managementWe will examine. 
your organization Social Media Training Do you want to know how to increase your brand awareness and sales with?