Intel 2013 products to promote "Intel Technology Conferences"Istanbul's footsteps at Çırağan Kempinski Hotel. Here are the details of the conferences;
After Turkey's held in the city recently launched in a few tens of Intel products wholesale shop in Istanbul liable to corporate customers and was presented to the elders of the IT sector. Zyxel, Genius, Microsoft, Turkcell, WD, Sandisk, Asus and Oki sponsored the conferences all day long.
The impact of the global crisis in the world in the first session the IT industry, after briefly describes the effects on Turkey were discussed in detail is one of the largest markets for Turkey's IT Sector. Emphasizing the need to grow Social CRM needs and storage systems, especially as a result of rapid growth in Social Media. A few interesting statistics are given, some of which are;
IT Sector diyince still comes to mind hardware in Turkey. The market share of the software & services sector is still 30%. In developed countries this is the opposite.
Lapters will last at least for the next five years, even though their form will change slightly.
The conference, which is often mentioned in future technologies, has been mentioned especially in the future of touch screens. Intel has now moved on to products such as smart cars, intelligent home furnishings, and solutions for these products.
Intel's most prominent product is the Ultrabook Convertible. Here is the commercial film;
To tell the effect of touch panels on my life, Intel prepared a very nice presentation but unfortunately it was so quick that I could not get a video. For this reason I can not transfer him.
Genius Tablet's became one of my most interesting products. These devices are perfect for architects, illustrators and designers.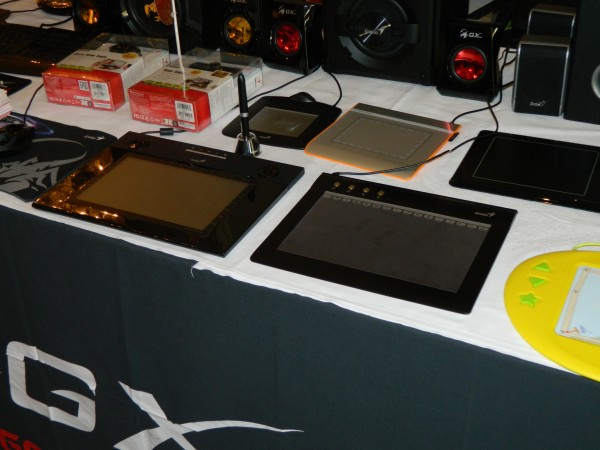 In order for a laptop to be identified as a Ultrabook, Intel has set a few criteria. These criteria are;
Can be opened in minimum 7th
Thinner than 21mm
At least 7 hours of battery life
Intel Anti Theft Technology (Anti-theft)
Intel Identity Protection (Secure access to programs)
Windows - Mac OS
The processors used in the Ultrabook are from the family. (i3-i5-i7) Another feature that will all work for Ultrabooks is the increased integration with Social Networks. With less battery life, you can send and receive mail even when the lid is closed.
It was held in various demos during the conferences. It was tested that both AMD and Intel laptops could not be shown without the videos. The machine with AMD went to ruin when it started to show 3 videos at the same time. Intel continued to show 9 videos at the same time.
All attendees were given Intel Processor Technology and Intel Technology Solutions Education certification.
Bonus:
We will see plenty of Intel's Nuc devices in the future.
Now BIOS can be accessed with mouse.
SSDs are now more and cheaper to come across.
Office 2013 was launched. No more code in Excel, no macros.
The lap-tops we've got will be replaced by tablets, screen-spinning devices.
Windows 8 comes with Samsung HTC and Nokia phones after the phone.
Windows seems to have a 25% share of smartphones.
Cloud data storage technology will now enter every home.
Businesses that store your data will now get better results with your data and will prepare more appropriate campaigns for you. (The retail chain Wall-Mart measured the habits of a customer and realized that she was pregnant before her customer.)
One of Intel's certification programs Intel Technology Provider Programand Intel Flex + promotions of the loyalty program. All day long, you can see statistics on our slide below.