I want to tell you about the Klout story I've been working on for about 2 years.
First of all Klout really needs to answer to the question of whether it is measuring its effectiveness. In the eyes of Klout, how famous you are in the real world is that you have as much skating as our activity in the social world. If we can not transfer our activism in the real world to the social world, then this is your problem. Or I have the same Klout score as Recep Tayyip Erdogan, I have the same effect in real life. Let go of a little air 🙂 
If you understand Klout's algorithm and act accordingly, you will soon begin to raise your Klout score. Klout calculates your social media activity over the last 90 days. But since you are calculating the overall activity of this activity, instant increases or decreases are instantaneously reflected in your score. Since your tweet has received 100 RT, your Klout score will not watch with +10 points for 90 days. If you get +5 retweet on each tweet, this is more likely to happen.
The first thing to know about the Klout score is that if you need 5 retweets to rise from 10 to 11 on the Klout scores you need 5000 retweets to rise from 60 to 61. So there is no calculation method according to the numerical system that we know. Of course Klout's over 400 different algorithms to add the data should not forget.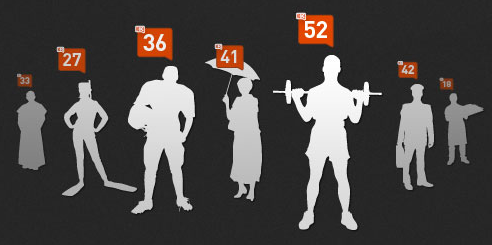 There are a lot of social networks that affect your Klout score, and examining these networks one by one will help you solve the algorithm.
Twitter:
Everyone thinks Twitter is the number of followers first comes to mind. Drawing gold, I say that the number of followers has no effect on the Klout score. I used to say that there are a few, but I bought 20k followers but did not increase my skorum. Only then did I know for sure who is following you. The Klout scores, activities, and the people they follow / follow are revealing the power of your network.
Another factor in Twitter is retweets. Based on my experience again, taking one RTUT 900 RT does not affect your Klout score. Each of your last 100 tweets does not affect 20 RTs separately. Of course, these RTs are fake calculations. In order to increase your Klout score, people with high Klout score will have to RT you. 1000 people with a Klout score of 10 do not have a Klout score of 60.
The most important value for you on Twitter is actually mention. The most important factor that affects your score is that users who have a high Klout score send you a mention. However, this point needs to give another clue. Your topics should be found among Klout's specialty areas (Topic) of the person giving you the mention. At the same time, the effect on your score is great for the people who add you to your lists. However, the higher the number of other users in the list, the higher the score, the higher your score.
Facebook:
The Facebook section is not as complicated as Twitter. Your friends are directly affecting your Klout score. The comments and likes received by your subscribers also affect the way they interact with you, varying according to Klout's score. If the user who interacts with your sender does not have a Klout account, you will see each comment and liking as a standard value. That's why it's your benefit for your friends to open a Klout account.
Google+:
How many followers you have in Google Plus has no bearing. (If you wish) + 1's, reshares and comments affect your score. But do not say Google Plus is insignificant. Study all profiles with high Klout scores, and you'll see that they are actively using Google Plus.
LinkedIn:
Your LinkedIn data is updated once a month and anyone can access the open data. Linkedin really affects Klout so much. Your link count is +500, but it's not important, but the number and length of letters of recommendation, the length of your title and the words it contains are very important. You can only see it by changing your Title.
Foursquare: 
Foursquare effect is at least one of the networks in Klout. Your friends, your check-in count, your check-ins, and the impact of your likes and tastes can affect you as much as once. However, the recommendations you leave are really important. The more you check in, the more impressive it will be if you leave a recommendation that is highly appreciated.
Instagram: 
Instagram The network that most influences your score after Twitter. Each picture you share, each interaction and follower directly affects your score. However, it is worth repeating the effect of your number of followers is very small. The most impressive are the comments.
Klout + K:
Klout + K's Klout affects your score, but it's not worth the effort of your inorganic ways to increase the count. I would encourage you to spend it on producing energy-rich content. But the answers you give to the Klout questions and the number of views of these answers have a very high impact.
YouTube:
One of the factors that affect your Youtube Klout account. Many of you have a Youtube account idle, but you are a follower and your monthly view count directly affects your score.
Tumblr, Blogger, WordPress and Last.fm have almost no effect. I have not yet observed the effect of Yammer and Cinch. However, I suggest you use Flickr, at least it has an impact.
The part that will make a difference,
Bing: 
Bing Social It is a very important value that you have been looking for in the call. The more people searching for you on search engines, the more you are so influential. But Bing Social only works in the US. However, you can still enjoy your recording.