The first thing that comes to mind when we say SEO is to get top ranking on Google. Search engines consider sharing it on social networks, and S-partly recognized as nice if the statement of SEO Google Plus now also emerged in Turkey nor enough how end users not used by SEO experts and unknown.
Yesterday, it was announced that we needed to get Google Analytics Premium (£ 90,000) in order to see the key words coming from Google Analytics. Google Plus tags will soon be featured in Google search results.
The chart for June 2013, which examines factors affecting searches on Google, is ranked first, with + 1's coming from Google Plus. Backlinks that he has not done to get many SEO experts (!) Are behind him with 0.6 points.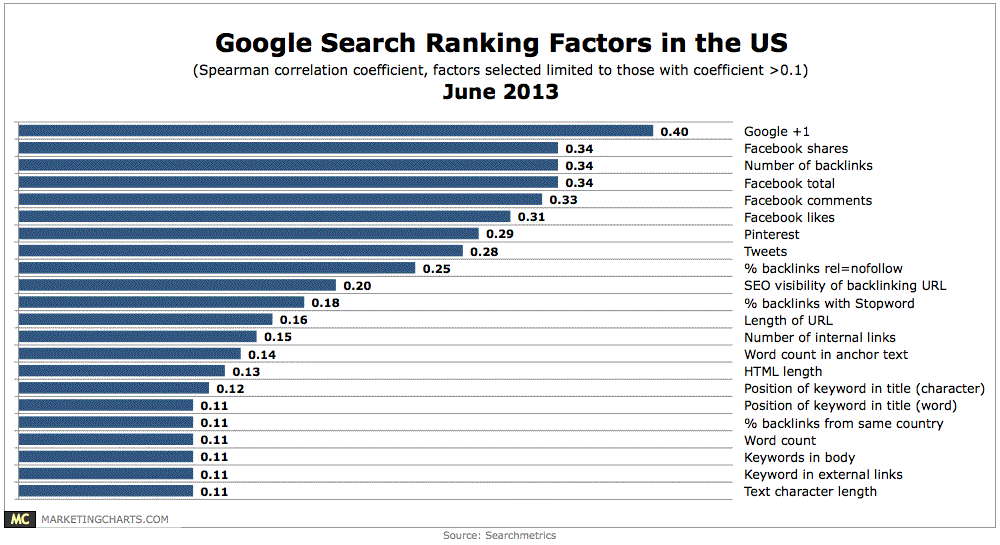 There are 3 different sections in Google search results. Section 1 top and bottom Google ads. The second part is the middle part where organic search results are shown. The final part is where the contents of applications such as Wikipedia, Google Plus, and Google Maps are reflected in the search results on the right. The Google Plus results are actually more noticeable than Google ads or 1st place.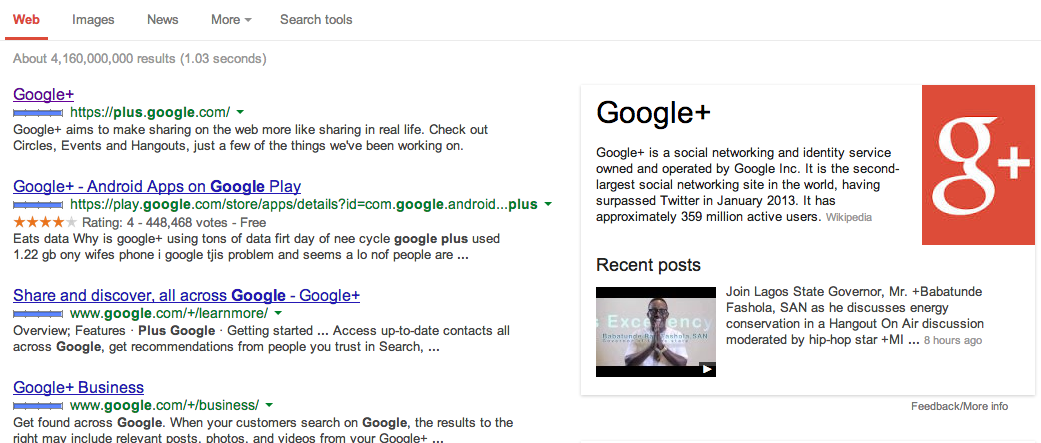 One of the indispensable features of Regional SEO is Google Plus. If a user is your business, your café, your restaurant, etc. , the right side of your Google Plus account just below the place on the map, and below that can be comments from customers. What matters to you is not hit your site but ultimately, the user only has access to the information he wants to get on the search page. It does not even need to click on other links. You do not even need to set up a separate website for small businesses, or even deal with SEO on this site, because you are already on the first page of the Search Engine Result Page (SERP).
Google is the most used search engine in the world. So we have to keep up with Google a bit. Google is not indexing tweeted posts or Facebook posts. However, the Google Plus submission is indexed instantly. In some keywords, we can see Google Plus posts first.
The Google Plus Authorship feature helps you stay out of other search results. At the same time, it has also become a hindrance to the theft of your texts. Because articles published without Authorship are not recognized by Google as belonging to someone, but Google is known by the author of the articles on approved blogs. (Please do not abuse it)
There's no point in having too many follow-ups or too many + 1's on your Google Plus account if it can affect your site's SEO. The important thing is the interaction you have received per linked item.
your brand SEO Consulting Would you like to increase your site's organic traffic and your online presence?