Gmail was first introduced with a 2GB storage capacity. At the time it was said that it was not possible to fill 2GB in the forums. On the other hand, users are quoted between 10 and 20 GB. However, for those users who have conducted interviews via e-mail, this file capacity is no longer sufficient.

Since Outlook uses your computer's memory as memory and has downloaded every incoming mail, your computer is no longer in use. Now everyone is running away from the software. However, there are different ways that Gmail is still not available and people do not want to delete their old mails. One of them is Gmail Backup.
With the Gmail Backup program, you can download and store all your mail from your Gmail account. You can read your mails on your computer at any time you need.
After downloading the program from your computer, you can type in your Gmail login and select the part you want to save on your PC. After you select the date range that you want to back up, all your archives are down to your PC.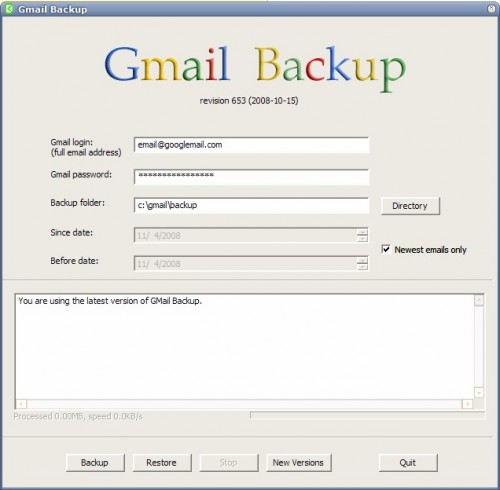 There are two other methods than Gmail Backup. The first is to use your POP3 method to transfer your emails in Outlook to Outlook and the other to forward each incoming mail to a different email address. However, whichever method you use, do not forget to archive your mails.