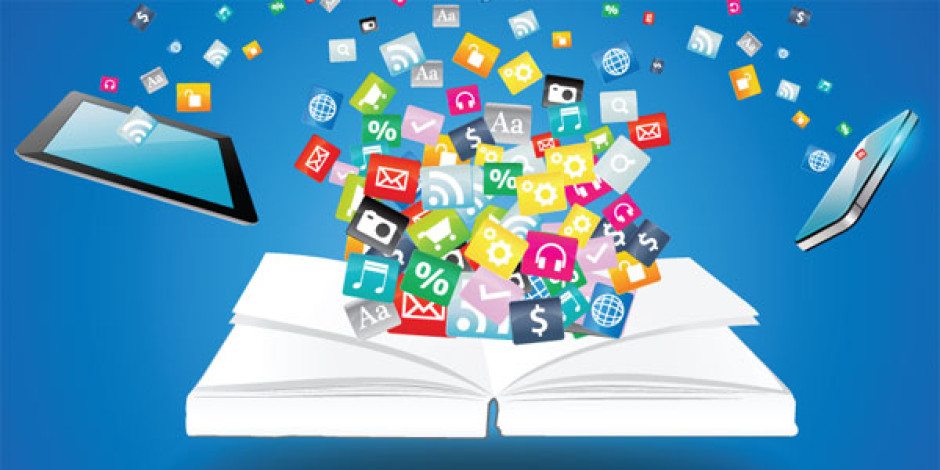 As social media management, we are in a period where the boring content is entered every day - with a view to reflecting the brand identity. Digital is different, the new thing is actually more flexible than classic advertising. But we see that traditionally trained marketers, advertisers, who evolve into the sector every time they begin to direct business, protect their own memories.
A Facebook that I follow the contents of brands My list there is. I tried to add global brands to this list as much as possible, to make it easier to follow what is being done. I give a lot of value to this field of minds Elifis also followed by only Turkish brands listThere is. When I compare these two lists, there are a few things that I can say very clearly.
1- We are in a sector that really believes in digital. We are seriously investing budgets according to other brands in the world.
2 - Definitely not creative. We are more like this and we are in such an expense mode.
Let's go through the memorization I just mentioned, and look at a few items that I have published and selected on the list today.
Anadolu Sigorta must first ask why we have shared this content. I would like to list the objectives with this content, 1- Hit on the site 2- Add to Brand Awareness 3- Attract customers through Blog. Anadolu Sigorta started a blog. An insurance company's blogging is a job to be applauded for. However, they shared the contents of the blog, ie Photo Post, while sharing a link. A very small detail, but a factor that significantly affects the rate of clicks. Let's do an account like this. Anadolu Sigorta has 188K likes on Facebook. However, due to EdgeRank, only 2% of the shared content is shown to 3800 people. If a content is interacting with more than 10% of those who see it, we can say that content is viral. The fact that the content is viralized will mean that the content is already wonderful. Peki Anadolu Sigorta has written a blog post, has prepared a designer visual, has made social media share a follow-up. What's the conclusion? Shipment has fallen to the main page of up to 5000 people with 8 favorites. My personal prediction is that the number of clicks on the link has not exceeded 50. Why? Because Photo Post is shared instead of Link Post. This will result in a 90% reduction in link clicks. So the first goal is not hit the site.
The second purpose is to contribute to brand awareness. Anadolu Insurance put the logos under the submission. Why does a brand need to put the logo on top of the stock image? I do not think it's for stolen visuals. An image that can already be found from Google. So the brand wants more people to see the logos. Have you seen more people? Content is not even shared once. Then we can say that there has not been a communication that can interact. Where's the bug? The use of enterprise banding in the faults. A normal user can share the best horror movies on their own profile. However, Anadolu Insurance is a log-post never does not share. (If you are not working in Anadolu Sigorta) In fact, brands and agencies are sticking to their feet with this corporate band. The visibility has not increased since both the interaction has fallen and there is no interaction. In other words, brand awareness has not been contributed. Shipment design, blog writing, sharing, etc. it is certain that the amount invested can be achieved far more than 5000 reach. And so the brand name and logo that were already posted at the beginning of the submission would have been displayed more.
The third goal is to attract customers through the blog. If you can return 2% of the buyers to your site, we can simply say that your site is good. 2% of 50 people ... So no progress has been made towards this aim.
Let's look at a completely different content of a different brand. Again, let's examine another piece of content shared today.
What might Vakko have intended with this submission? 1- To attract visitors to Online store 2- To show your product 3- To contribute to brand awareness. Did he do it?
There is a higher interaction with the previous post. Again for a page with 171K liking, we can call it a normal interaction rate. 171K 2% is equivalent to about 3400 people. With interaction, this number is probably close to 9-10. It is only an indication of the product, the interaction is an increasing factor.
When we reach the point of attracting visitors to the online store, there is no link in the post. I mean, either the purpose is wrong or there is a mistake. But the point I want to mention is that the interaction must be high to show the product to more people, which also contributes to brand awareness. That is, interaction must be provided first. The product has sent an image, but there is a slight annoyance in the text. The text could have been a bit simpler. I think I can describe the text point better with this sentence;
The sophisticated word means "misleading, mixed and contrived" according to the TDK. Where does the problem come from? It's usually customer-originated. As customers want the texts to be more literary, the simplicity of the position disappears and the texts of the text authors are strange.
So what should it be? Korhan KurtI have a saying that I love. According to the KISS (Keep it Simple and Short / Stupid) theorem, the simpler we keep our content, the more successful we can be. We can reach a much larger audience. So literatizing our texts might give us an image but what does the image do after nobody sees it?
See also. How to Manage Content in the Social Media?
your brand Social Media Consulting Would you like to be able to call with a wider audience?