SEO, Search Engine Optimization, is one of the most popular digital marketing methods. As the social media evolves, it changes in SEO. We are now talking about SEO. Social SEO. If the content on your site is not shared on social media, the value of your site in the eyes of search engines is getting smaller and smaller.
That's why SEO experts use bookmarking services. Bookmarking services link pools where users share their favorite content. These sites have a direct effect on your backlinks to your site in direct proportion to their PageRank values ​​and to increase your PR value. Moreover, there are free and "dofollow" links except a few (besides *).
If you want your website to be indexed faster, your Google Page Rank value needs to be higher. One of the most important factors in this is the dofollow backlink count. The most commonly used method in upgrading this number is to use bookmarking sites. Here's what you can get free backlink bookmarking sites;
Foreign Bookmarking Sites;
Slashdot - PR8
Digg - PR8
del.icio.us - PR8
Reddit - PR8
Technorati - PR8
Stumbleupon - PR8
Blinklist - PR6
Bibsonomy.org - PR7
CiteULike.org - PR8
Folkd - PR6
Diigo - PR7
Givealink.org - PR5
Mister-Wong * - PR7
Pearltrees - PR6
Newsvine - PR7
Pinboard * - PR6
Sitebar.org - PR3
Squidoo - PR6
Xmarks - PR6
FARK - PR7
Colivia - PR5
Linkagogo - PR5
Newsmeback - PR5
Social-bookmarking.net - PR5
A1-WebMarks - PR4
ww2.ikeepbookmarks - PR4
Murl - PR4
Youdoze - PR4
Buddymarks - PR5
Bildu.net - PR4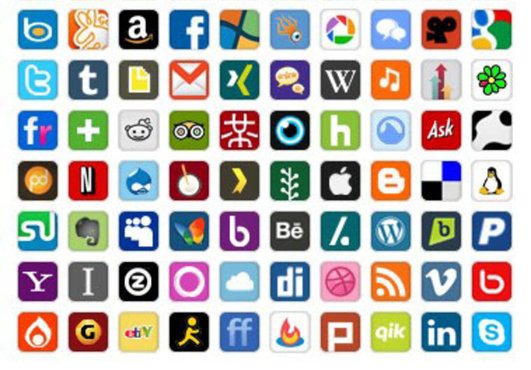 If you are not an SEO Expert, it will be difficult for you to deal with a lot of websites. It is very difficult to upload each new published article to 30 different websites. To make this a little easier, socialmark is and so on. Such bookmarking automation systems are meant to be used in time. If you are serious about this automation business, give $ 50 a year OnlyWire to You can use.
Are bookmarking sites only used to increase backlink purchase and PR value? No. Of course it is also used to attract visitors to the site. However, high PR value sites are often used more often than foreign sites. If you are not foreigner on your site from foreign sites, it becomes difficult to get visitors.
Turkish Bookmarking Services;
Limk - PR4
Oyyla - PR2
101bilge - PR3
8bayt - PR0
Aware - PR5
GitYat - PR3
AddGoo - PR3
Please, if you have nice bookmarking sites that you can add to them, comment out and add them to the list.
your brand SEO Consulting Would you like to increase your site's organic traffic and your online presence?