Instagram is now one of the largest social media networks. I chose 24 different applications that can complement your shortcomings of Instagram, which has hundreds of third-party applications, so you can use it better.
Instagram Web Viewers
As you know Instagram was not able to display via web. There are still problems when photographs are taken with the right click. At the same time, we can not search through profiles and hashtags on the web. There are many applications for these problems. With these apps you can view popular photos, your own profile and your feed.
Making Money with Instagram The photos taken with Instagram filters can be really beautiful. Why do not you sell these photos if you have great pictures? You do not say who will. There are too many people who can buy an iPhone cover or a picture that has been made into a beautiful frame.
Mailing with Your Instagram Photos
Some Instagrammers are so famous that followers may not be able to catch up at Instagram in their speed. There is a solution for this. If you have an Instagram and a Mailchimp account, you can mail up to 2000 photos with Mailchimp for free sharing photos in Instagram. Thus you will have reached a loyal mass following your Instagram photographs. All you need to do for this is Instachimp open an account.
Backing Up Your Instagram Photos
You have hundreds of Instagram photos and you want to save them on your computer. It can really be a process that takes a lot of time. This problem Instaport You can solve it in seconds with. openphoto you can back up your Facebook, Instagram and Flickr photos to one of your Box, Dropbox, CX, Amazon S3, Dreamobjects accounts. socialfolders you can automatically back up all of your photos from all of the photo sharing services you might have, and share the same photo across multiple networks.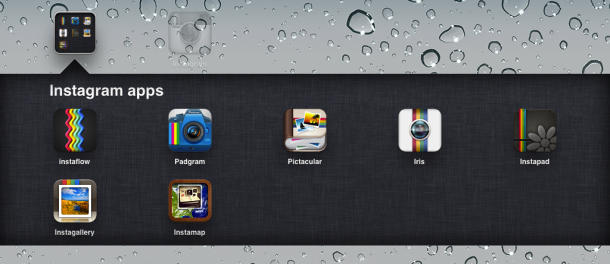 Learn Instagram Statistics
Although it is easy to get statistics for Facebook and Twitter, Instagram provides us with a similar service. If you want to know the statistics of your Instagram account, there are three different applications.
Creating Backgrounds with Instagram Photos
You can create backgrounds with your Instagram photos for your iPhone, iPad and desktop. You need to do it to create your own photos, a particular hashtag or backgrounds with the most popular photos I Wallgrato become a member of.
Using Instagram on Your Computer
If you want to use all the features of Instagram on your computer, BlueStacks To download. This way you can run all mobile applications on your computer. I just want to use my Instagram account over my computer in Pixs it could be a solution for you. Exclusively for Macs Carouselis a very common application.
Find Instagrammers in your neighborhood
Are you wondering what people around you are doing in Instagram? First of all I have to say that walking to the neighboring girl from Instagram may be a bit distressing. But for cleaner purposes App.bgYou can use.
Filling in Cat Pictures in Instagram
Keds have an important place in social media. If you want to see all instantly shared cat photos in one feed Instacat for you.
Instagram for E-Commerce
Do you want to sell your products through Instagram? 52grams With Instagram you can share photos of your products, you can put a price and referral link to your products.
Who Unfollowed You at Instagram?
One of the most sought after features is whether or not you are following you and who has left you. Sorry to be able to do this on the web anymore. Instagram does not allow you to grab it. But there are a few applications that you can get information from mobile.
You may also want to examine them; 
your brand Social Media Consulting Would you like to be able to call with a wider audience?